Hornets v Vipers - March 18, 2000 - Roll 2
(Click on the individual photos to see the full-size versions)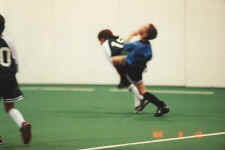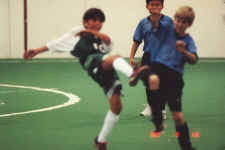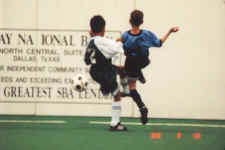 Here is a photo of new Hornet Xave.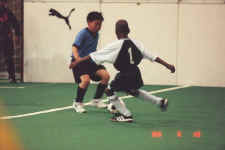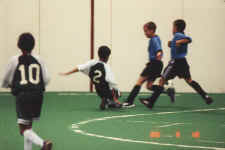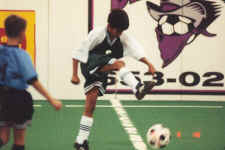 Here is my photo of the day. Alex shows us the Michael Jordan look.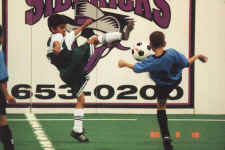 Ellen shoots, scores, and poses for a photo.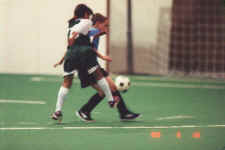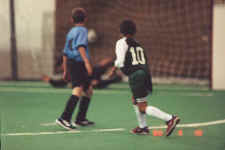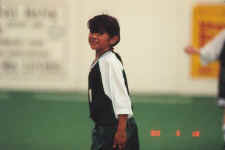 This shot almost looks like a field goal attempt.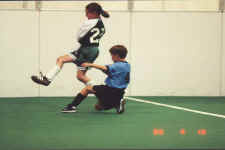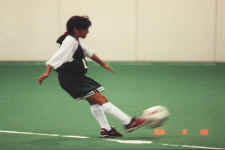 Here is another nice photo - and a great save.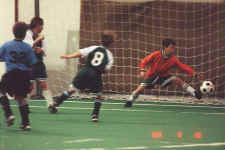 "You put your right foot in,........"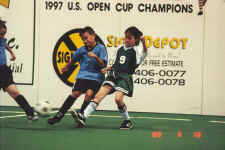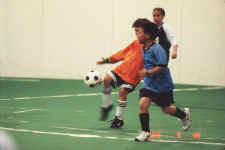 Click on the links below to see the rest of the photos.
Roll 1 Roll 2 Roll 3
Back to the Way Too Cool Hornets Home Page