Summer 2003 Trip to Orlando
Tuesday June 03, 2003 @ Islands of Adventure
(Double-click on the individual thumbnails to see the full-size photos)
(These photos are best viewed with the monitor set to 1,280x1024)*
Lesia's soccer team played in the Texas Challenge tournament in Houston the weekend of May 31 - June 1, 2003. We left Houston following the tournament late Sunday afternoon and drove to Orlando. We did not make very good time on the road on Sunday as we hit a major accident on I-10 around Beaumont. (I-10 in Texas was easily the worst part of the trip.) We drove for about 6-7 hours on Sunday but only went about 300 miles because of the traffic tie-up.
Anyway, we arrived in Orlando on Monday June 2. We stayed at one of the Universal hotels. (Royal Pacific Resort) The beauty of staying at a Universal hotel is easily the fast pass that gives you quick access to the rides.
Oh yeah. And another thing. We met Lesia's soon to be ex-teammate Jordyn and her family in Orlando. What a blast!!!!!! And another thing about having the Young's with us was Dagny could pick up my camera on occasion. So, for the first time ever, I will appear in a few photographs.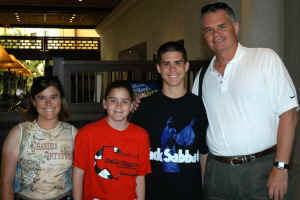 The first day was spent at Islands of Adventure.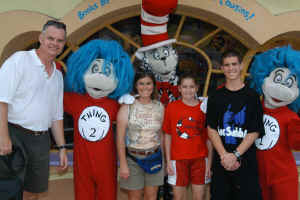 Oh yeah. Alex got to know Zach a little better.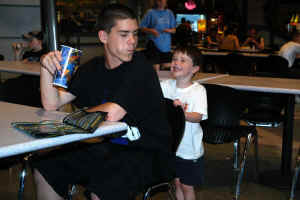 Beth only did the most difficult rides.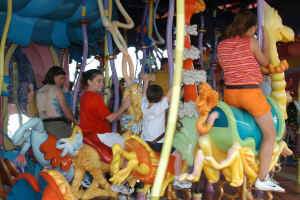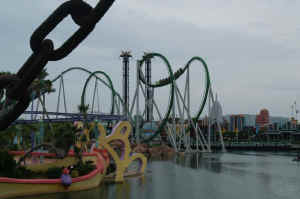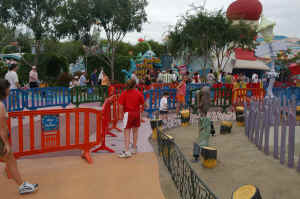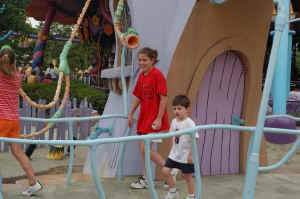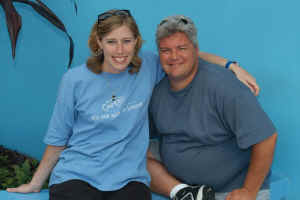 Isn't that special.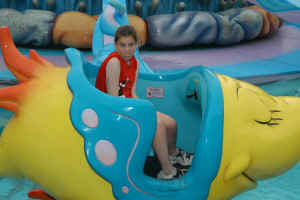 Believe it or not, Alex is in this photo.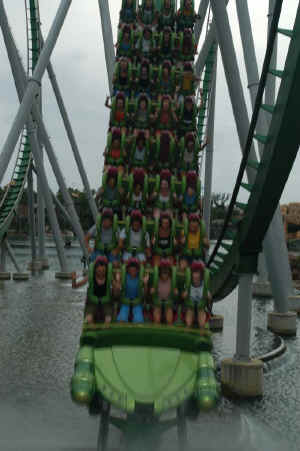 Let's take a closer look.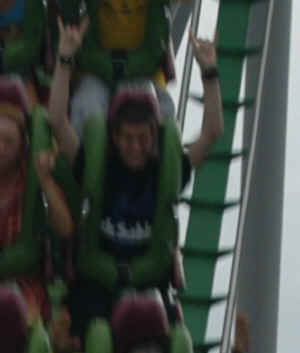 Hit the links below to see the rest of the photos from this game.
June 03 June 04 June 05 June 06
Back to the www.douglasfejer.com
*Also, if using Microsoft Internet Explorer. Go to "tools: internet options: Advanced: Multimedia" -
Check the box "enable automatic image resizing."