Summer 2003 Trip to Orlando
Wednesday June 04, 2003 @ Universal Studios
(Double-click on the individual thumbnails to see the full-size photos)
(These photos are best viewed with the monitor set to 1,280x1024)*
We got a lot of rain on Wednesday at Universal. We spent a lot of time in the restaurant during lunch time. So, not many photographs today.
I had the flash settings on my camera set incorrectly for this shot.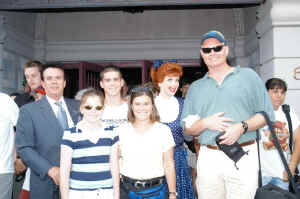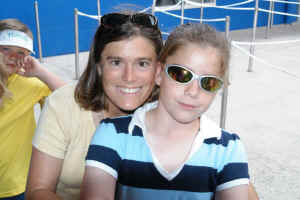 Just lovely.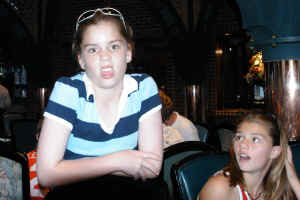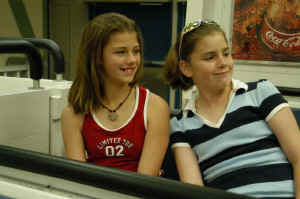 Hmm. Dagny looks to be a little close here.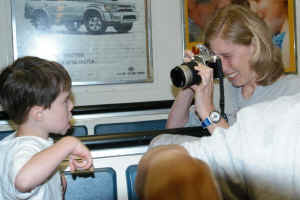 I'm sure Dagny's shot is a prize winner. (Like I said, it was raining. There was not much to take photos of.)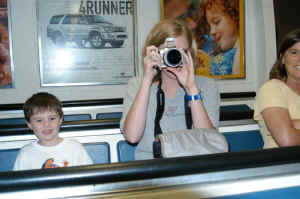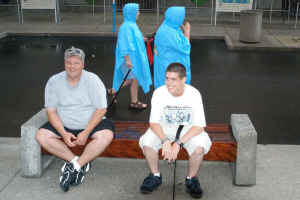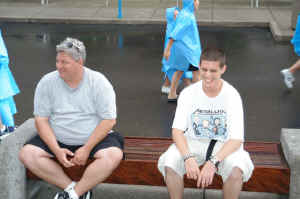 Hit the links below to see the rest of the photos from this game.
June 03 June 04 June 05 June 06
Back to the www.douglasfejer.com
*Also, if using Microsoft Internet Explorer. Go to "tools: internet options: Advanced: Multimedia" -
Check the box "enable automatic image resizing."