Shepton v R.L. Turner Thursday September 18, 2003 Page 2
(Double-click on the individual thumbnails to see the full-size photos)
(These photos are best viewed with the monitor set to 1,280x1024)*
So, continuing from the last page, here is the last shot of the second touchdown.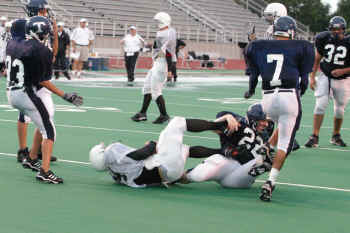 The score is now 14-12. This is the 2-point conversion attempt.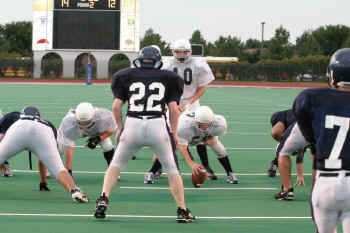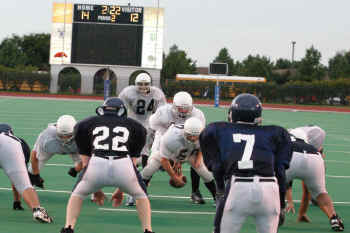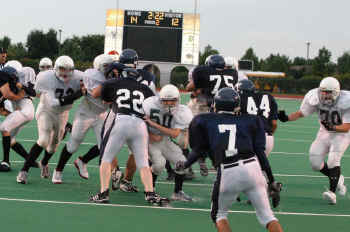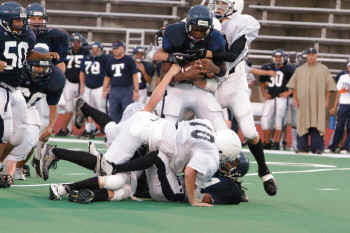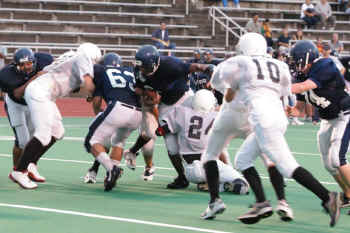 This is the third Turner touchdown.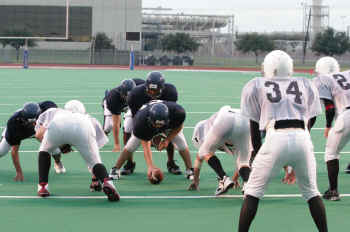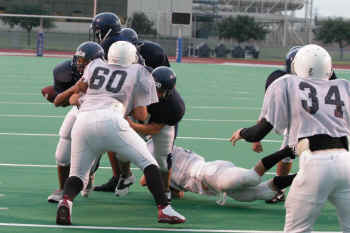 But, a huge tackle prevents the conversion. (This would prove to be a major play of the game.)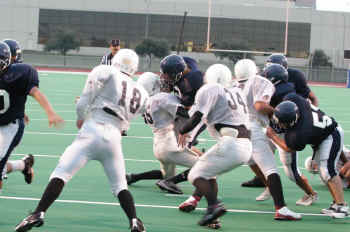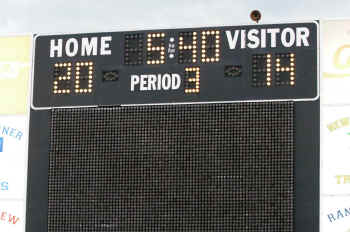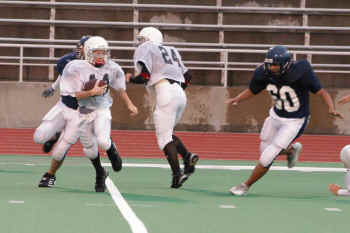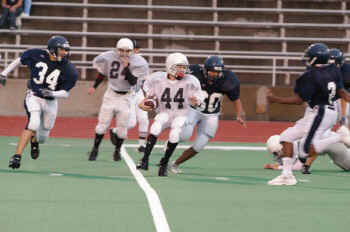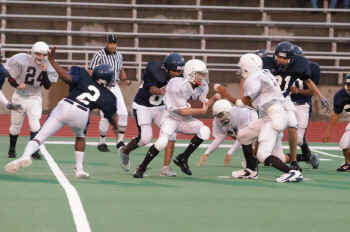 Page 1 Page 2 Page 3 Page 4 Page 5 Page 6
or, back to Doug's Shepton Football Photos
*Also, if using Microsoft Internet Explorer. Go to "tools: internet options: Advanced: Multimedia" -
Check the box "enable automatic image resizing."