Shepton v R.L. Turner Thursday September 18, 2003 Page 6
(Double-click on the individual thumbnails to see the full-size photos)
(These photos are best viewed with the monitor set to 1,280x1024)*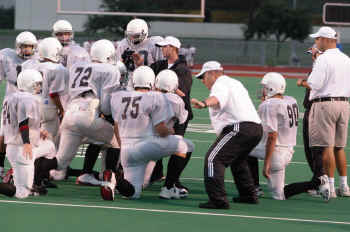 Ouch.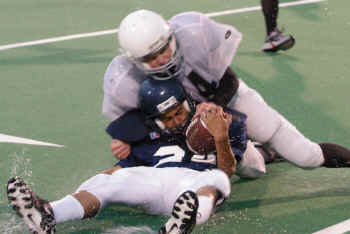 Players and coaches: That was a great game to watch. Congratulations.
And another thing - this game had ideal conditions for photography. Overcast skies so no glare from the sun. Early game time so daylight still provides light. Stadium lights on to give lighting a boost. Just perfect conditions for football photography.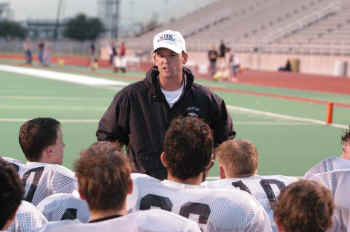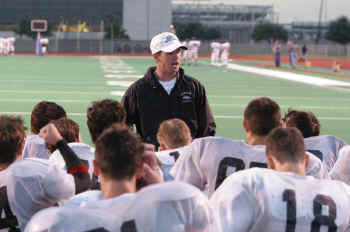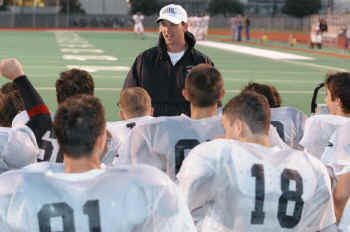 Page 1 Page 2 Page 3 Page 4 Page 5 Page 6
or, back to Doug's Shepton Football Photos
*Also, if using Microsoft Internet Explorer. Go to "tools: internet options: Advanced: Multimedia" -
Check the box "enable automatic image resizing."