Contact the photographer/webmaster at doug@dougfejer.com
Game Photos
2005 Spring Classic
91 Girls Dinner at The Abby 2005-03-26
91 Girls v Express (Houston) 2005-03-25
91 Girls v D. Texans Red 2005-03-25
2005 Spring Plano
91 Girls v Tejanos Back 2005-04-02
91 Girls v Tejanos Blue 2005-03-12
91 Girls v WF Express 2005-03-05
91 Girls v East Texas United 2005-02-12
2004 Fall Plano
91 Boys Academy v Inter 2004-10-03
91 Boys Academy v X-Treme 2004-10-03
91 Girls v InterWhite 2004-09-25
91 Girls v East Texas United 2004-09-11
2004 Plano Labor Day
91 Girls v Texans White 2004-09-05
91 Girls v Challenge Blitz 2004-09-05
87 Boys v Texans West 2004-09-04
91 Girls v Amarillo 2004-09-04
91 Girls v Austin Capitals 2004-09-04
2004 Plano Qualifier
91 Girls v Thunder 2004-8-15
2004 LHGCL Qualifier
91 Girls v East Texas 2004-8-08
91 Girls v D'Feeters 2004-8-04
2004 Puma Cup
91 Girls v Waco United 2004-07-24
2004 King Tut Tournament
91 Girls v Andromeda 2004-07-18
91 Girls v East Texas United 2004-07-17
91 Girls v Soccer America 2004-07-16

Anatoliy's 2003-04 Club Dallas 86 Boys
Longhorn Photos from a Few Years Ago
Old Longhorn Photos


Links
Turf Monster Soccer Gossip Forum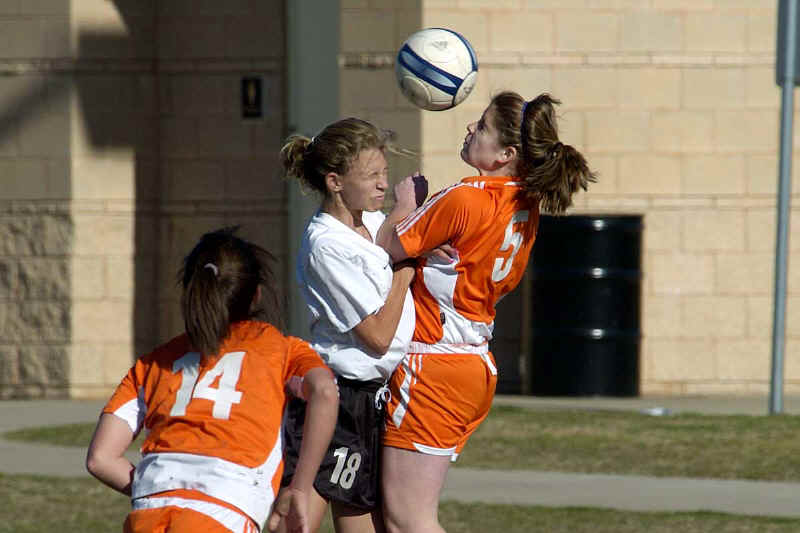 Greetings from Plano!!!!!!!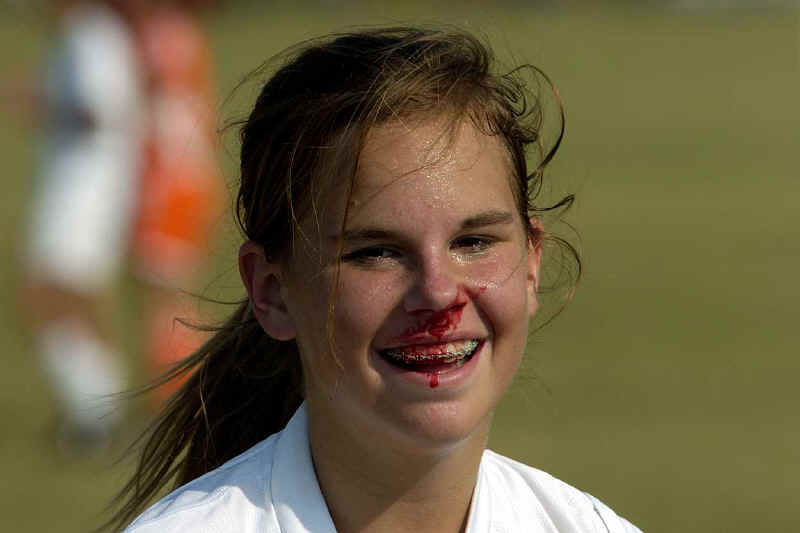 So, as this player was coming off the field holding her face I told her that I would put her on the cover of the Longhorns photo page if she showed me some blood. I was not expecting the million dollar smile to come with it. Mom and dad were not at the game as they were in College Station watching her older brother play football. He is a lineman for the Agies. Guess toughness runs in the family. What a neat kid.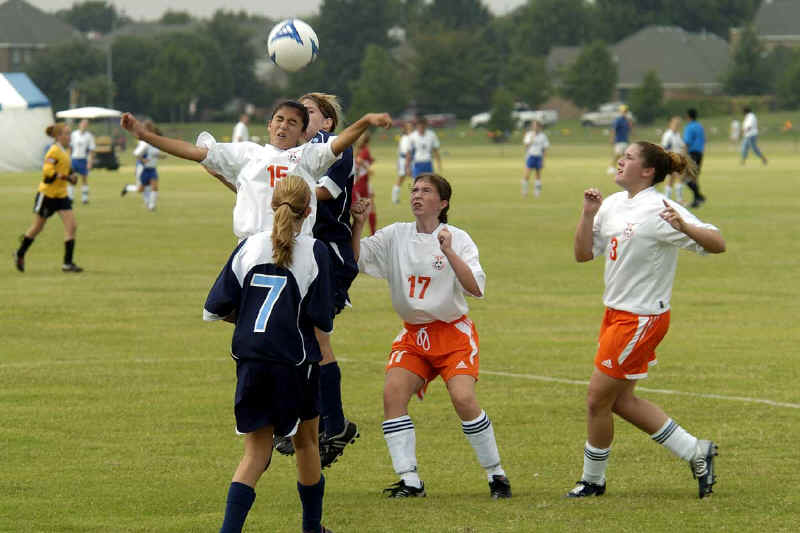 Whitney - Get well Quickly!!!!!!!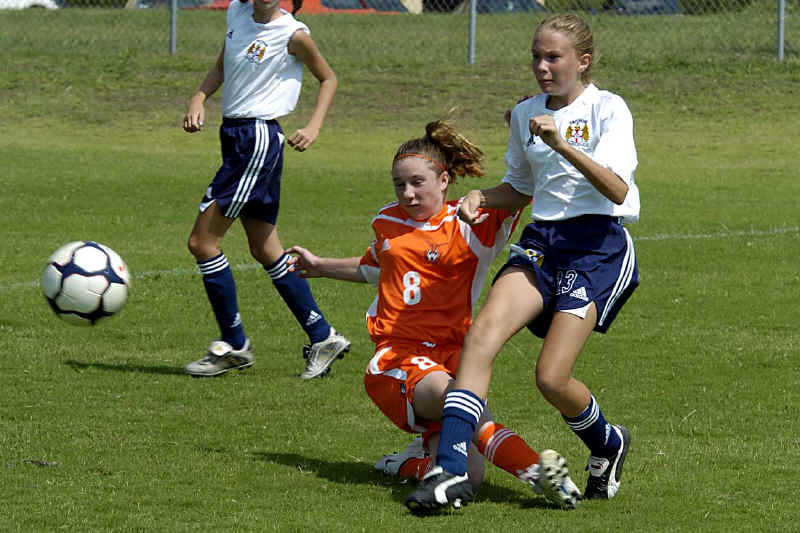 Whitney broke her thumb in our qualifier game against Triumph. She will have surgery on Wednesday to have pins inserted in her hand to have the injury heal properly. She will be out for 4-6 weeks. Best wishes, Whitney. Get well soon. We will miss you on the field.
Greetings from Anatoliy-land*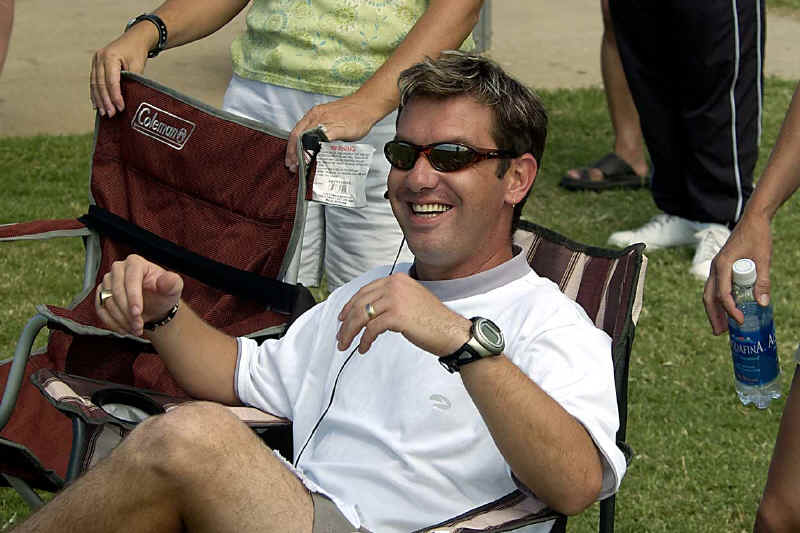 * Well, it's sorta like Disneyland. Perhaps a little more .......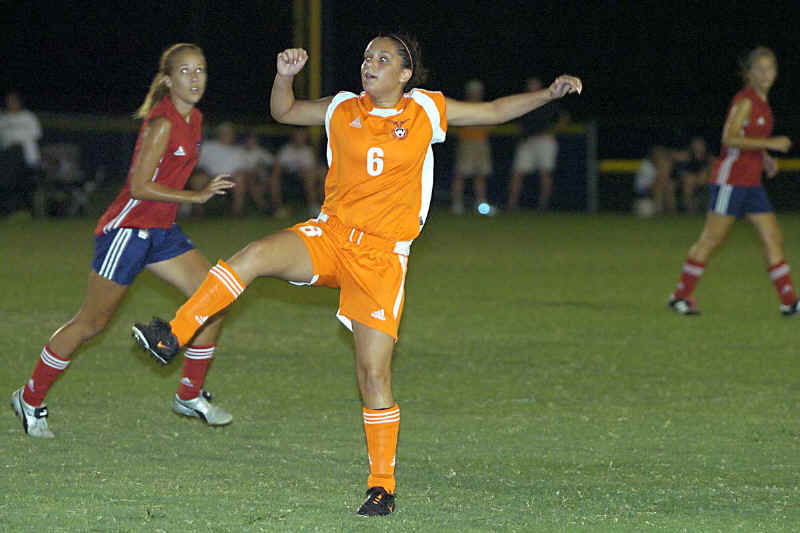 After spending 3 years as a defender, Courtney makes the move to forward and scores three goals in her first game as a Longhorn. (We'll expect 4 next game.)

(Ok, so it is an old photo. Who is the little girl in the middle? Or the gal on the right?)